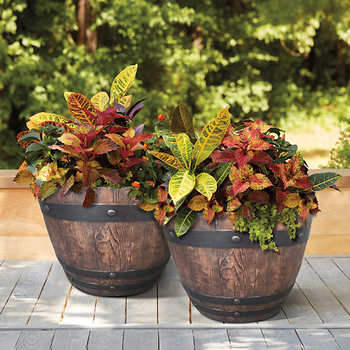 Product details have been supplied by the Manufacturer, and are hosted by a third party.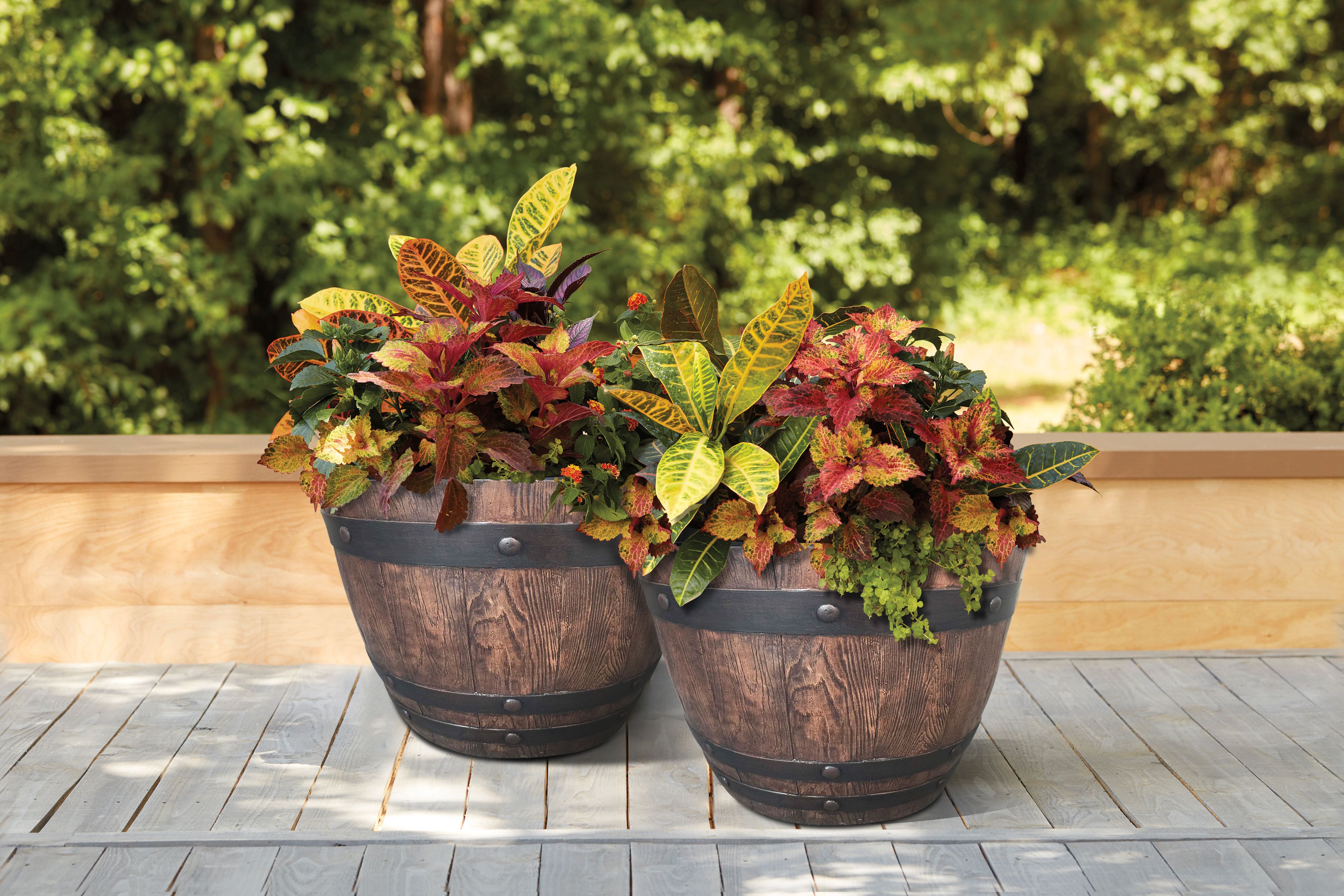 22.25" Woodford Barrel 2 Pack
With a down-home, country-style feel, the Woodford Barrel planter creates the perfect combination of elegance and simplicity to your outdoor or indoor living space. Made of durable and lightweight resin, these barrels can serve as a planter for flowers and vegetables or as an ice bucket for gatherings.
HDR® construction for a lightweight and durable planter
Resin based planter lasts longer than traditional wooden barrels
Withstands outdoor seasonal elements and everyday use
2 pack of 22.25" barrels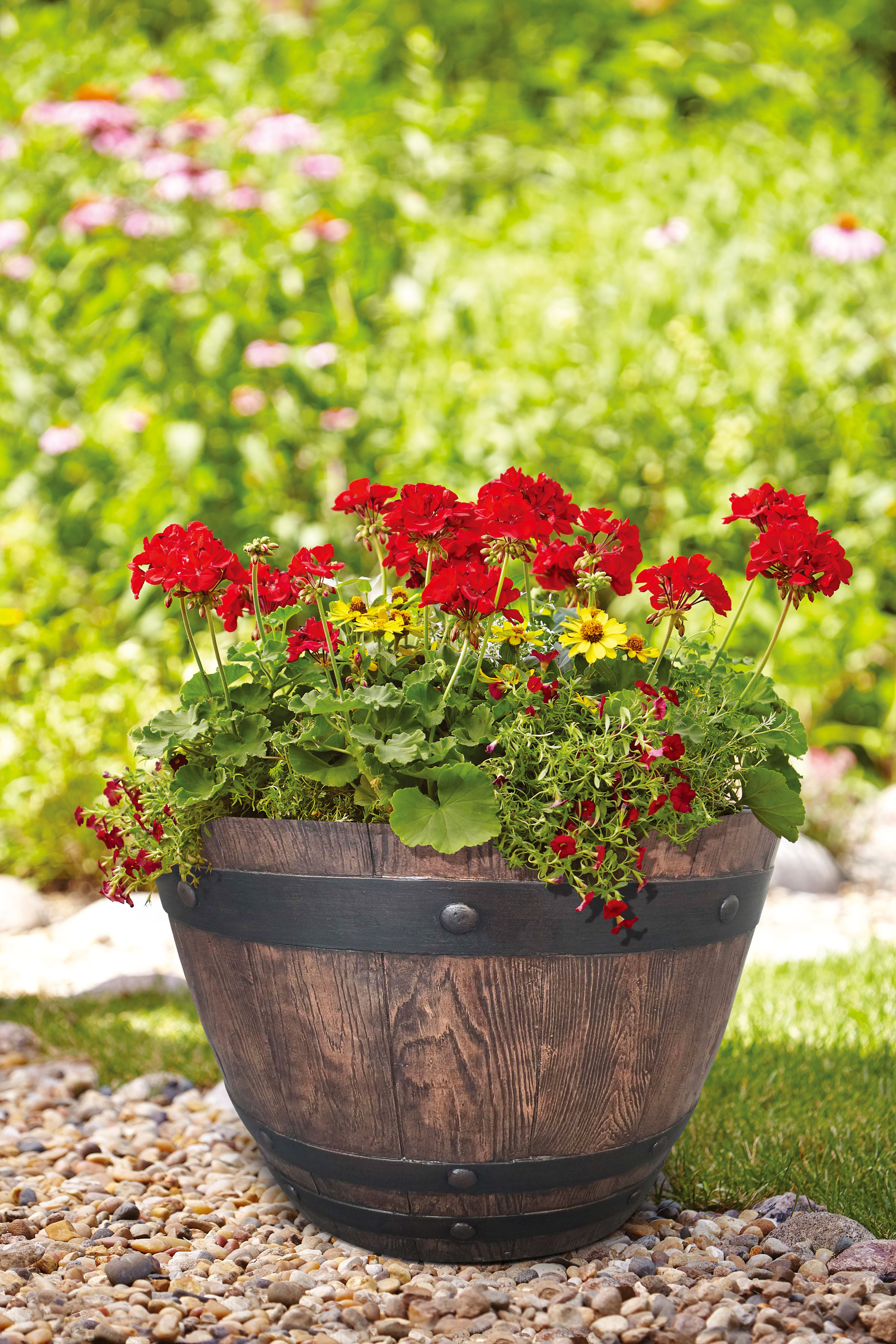 About Southern Patio

Since 1977, gardeners have turned to Southern Patio for innovative, beautiful planters. Over the last four decades, we have led the industry through its evolution from simple, affordable poly pots to today's innovative materials and designs. Our planters today integrate cutting-edge, lightweight materials that mimic expensive natural finishes. They also feature enhancements to promote plant health and make maintenance easier. Gardeners continue to trust Southern Patio for all of their garden décor needs.