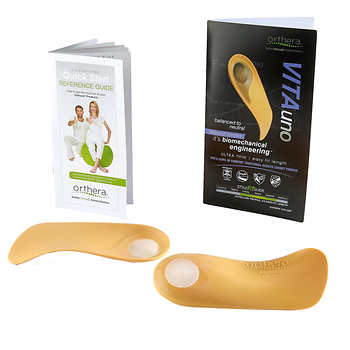 Orthera Vita Uno Orthotic Insoles
Product details have been supplied by the Manufacturer, and are hosted by a third party.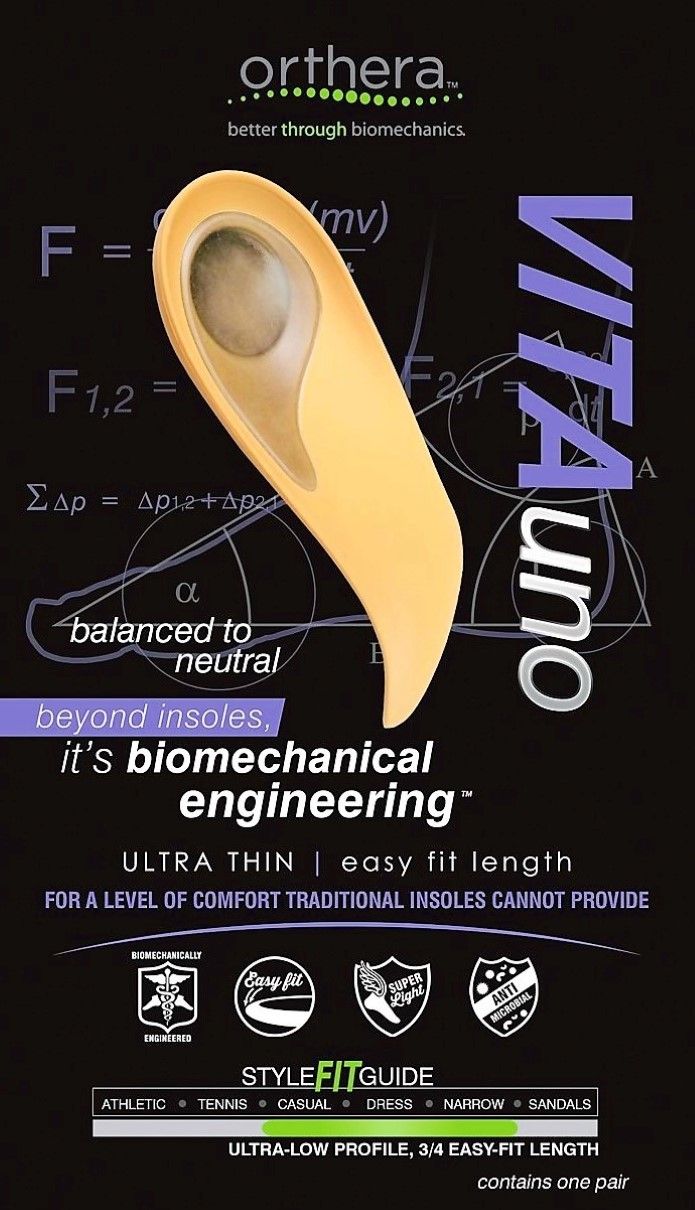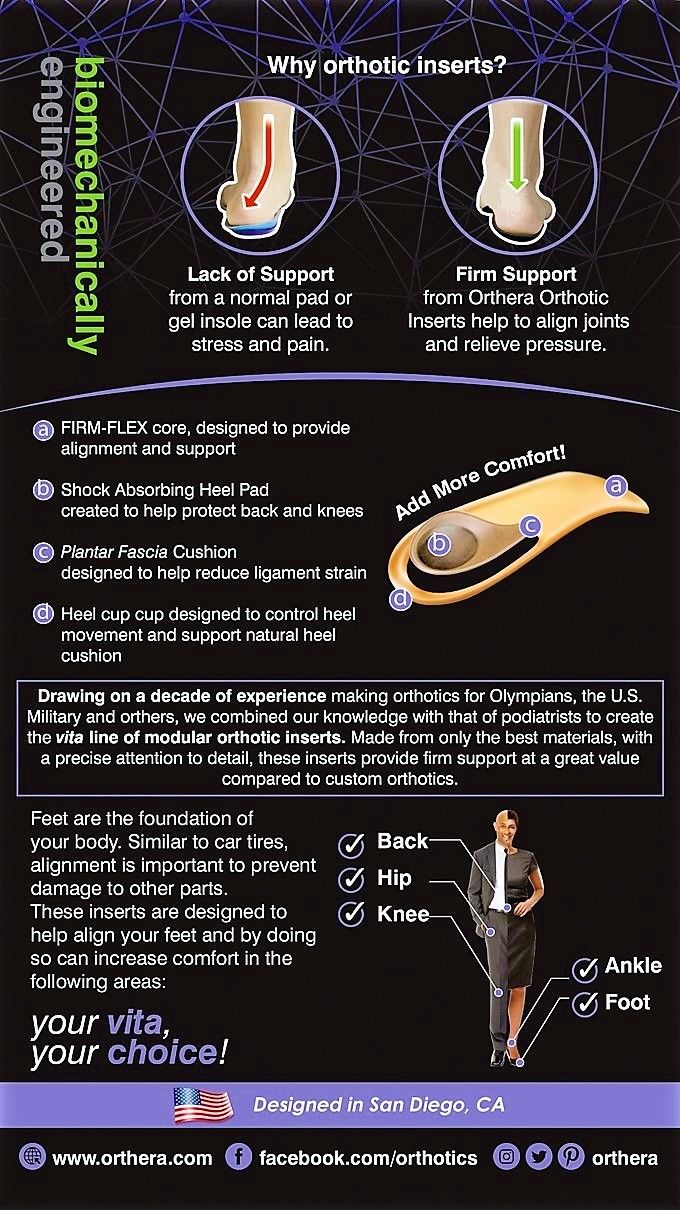 VITA uno by Orthera, Orthotic Insoles
Ultra-thin, easy fit length. For a level of comfort, traditional insoles cannot provide.
Put your body on the right foundation! The vita uno provides firm biomechanical support and due to its 3/4 length and absence of a top cover, can fit into tighter fitting footwear. It features the Orthera heel strike cushion with extended plantar fascia relief. The vita uno is weight calibrated by size which means each of the sizes is made from a different material mix to provide the optimal flexibility/rigidity ratio for each size/weight class.
Features:
Biomechanically engineered arch support
Heel cushion for plantar fascia accommodation
Ultra-thin, ¾ easy fit length
Product Details
Features:
Biomechanically engineered FirmFlex core. Size calibrated flexibility helps to support the foot's arch, distributes pressure, limits over-rotation and over-extension.
Heel cushion with extended PF-Relief to help reduce strain on plantar fascia.
Structural arch reinforcement to keep overall design slim yet resist arch deflection.
Easy-fit, ¾" length. No trimming required.
Durable
Light
Neutral tan color
Imported
Ideal For:
Casual, Dress, Fashion shoes
Standing, walking, dress and office wear
All arch types
Help with: Plantar fasciitis, bunions, arch pain, flat feet, high arches, fallen arches, overpronation
Heels up to 2" (max 5cm)
Sizing:
Designed for dress shoes and tighter fitting footwear.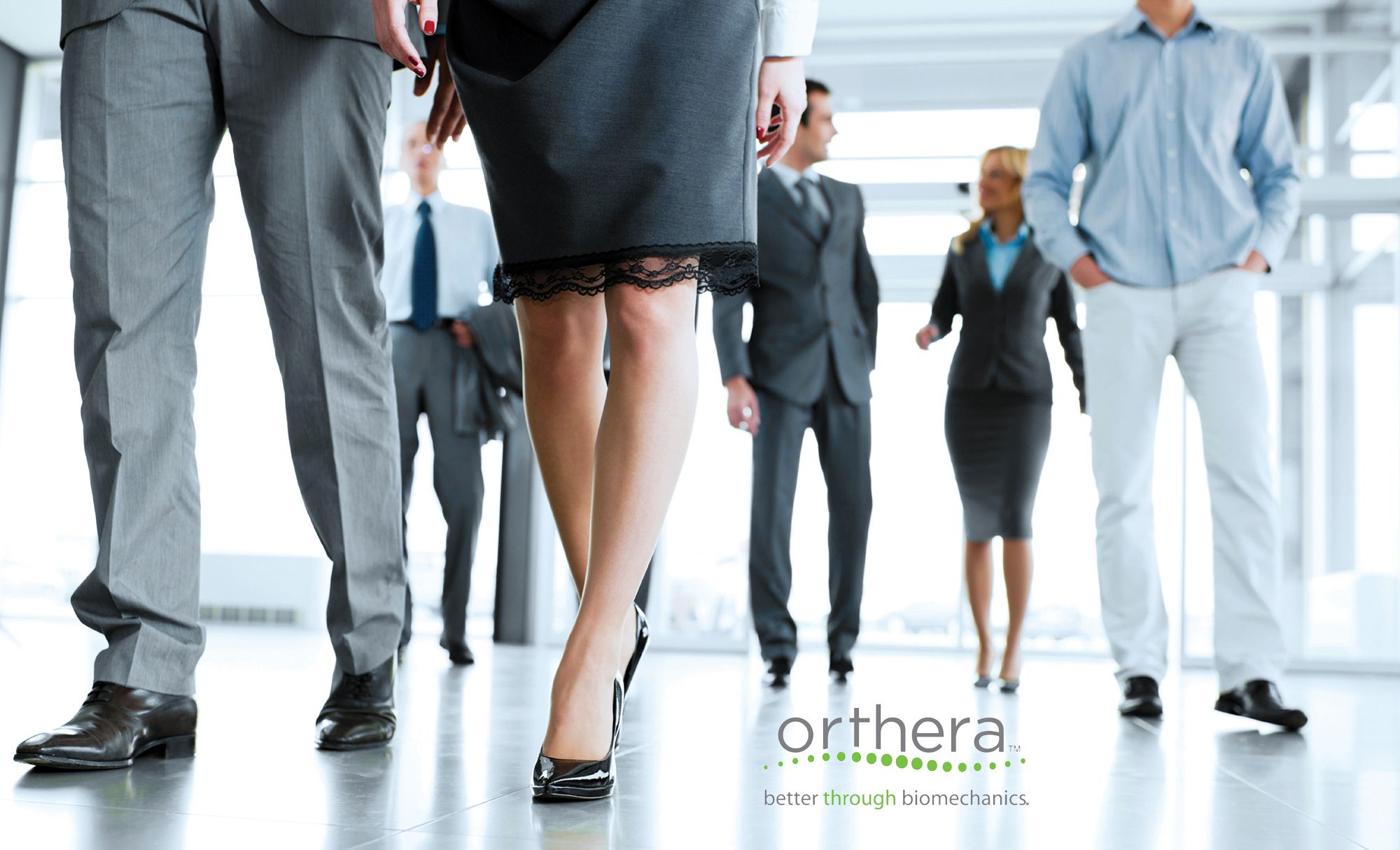 Total health should start with a
SOLID FOUNDATION
WEAK
Support
from a typical
GEL insole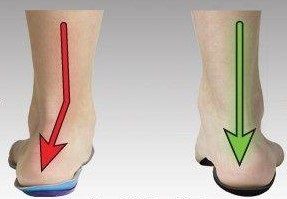 FIRM
Support
from an Orthera
orthotic insert
Firm Materials Provide Support
Orthera orthotic inserts are made from firm materials
to help keep your feet and body in better alignment