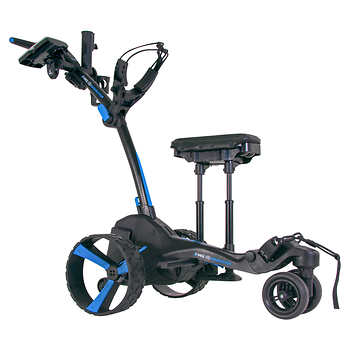 MGI Zip Navigator Electric Golf Cart Bundle
Product details have been supplied by the Manufacturer, and are hosted by a third party.
MGI Zip Navigator is the Game Changing Golfing Equipment you need on the course.
MGI is the world leader in electric golf caddy design, technology, and service.
For over 25 years MGI have delivered game changing equipment allowing walking golfers absolute freedom on the course from pulling or pushing their caddies.
Remote control your game for increased enjoyment and concentration on course.
MGI, it really is a game changer.
---
Why choose a MGI Electric Golf Caddy?
MGI electric golf caddies use less energy than carrying or pushing a caddy, and save more energy to play your best game.
We are the global leaders in electric caddy technology for over 25 years.
With patented Gyroscope technology that maintains orientation and angular velocity, the MGI Zip Navigator is the most technologically advanced remote control caddy in the world.
#1 selling Zip Navigator is available in over 25 countries worldwide.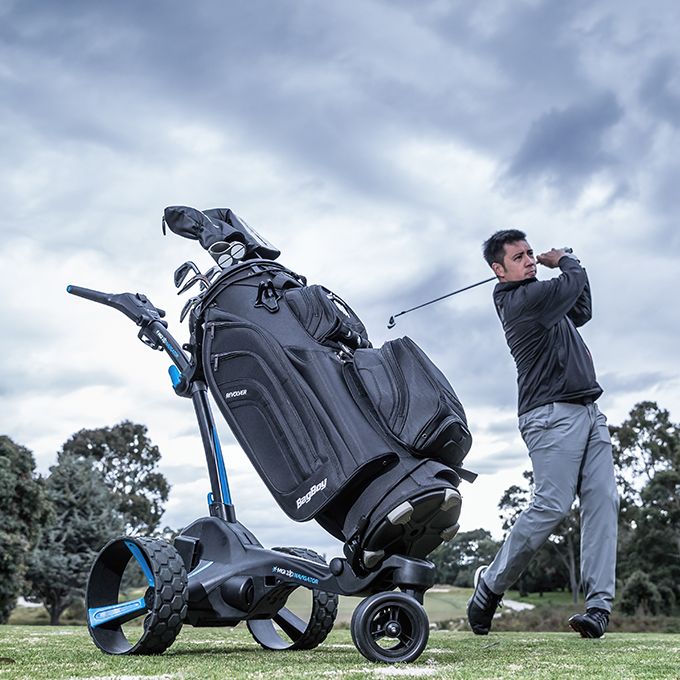 Key Features of the MGI Zip Navigator:
Full directional remote control allows for left, right, forward, reverse and speed control
Patented Gyroscope Straight Tracker technology keeps the buggy on track across any terrain
Downhill speed control
Twin calibrated motors for supreme power & agility
Powered by the largest capacity Lithium 24v 380Wh battery
All terrain tread rear wheels help handle all conditions
Swiveling front wheel
Fully foldable rear 4th wheel for added stability
3 year warranty
EXCLUSIVE MGI Costco Package
Available only through Costco, MGI is offering an amazing caddy product pack.
This premium offer includes the Zip Navigator Electric Golf Caddy plus BONUS accessories.
Additional Accessories in this offer include:
1 x Caddy Travel Bag to provide maximum protection on travel.
1 x Compact, strong and comfortable Seat with storage capability.
1 x Umbrella Holder that simply secures an umbrella to the caddy.
1 x Easy to install Drink Holder
1 x Scorecard Holder
1 x Multipurpose clip
Dimension:
Carton Size: 23.62" x 18.5" x 16.92"
Trolley Size Folded: 27.16" x 24" x 15.74'
Trolley Size Folded with Inverted Wheels: 27.16" x 17.71" x 15.74"