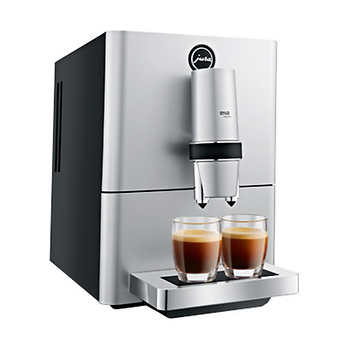 Jura ENA Micro 5 Espresso Machine
All New JURA/CAPRESSO Items are tested before being shipped out to ensure the product is in perfect operating condition for the customer, because of these tests you may find coffee beans or water residue in your machine.
Product details have been supplied by the Manufacturer, and are hosted by a third party.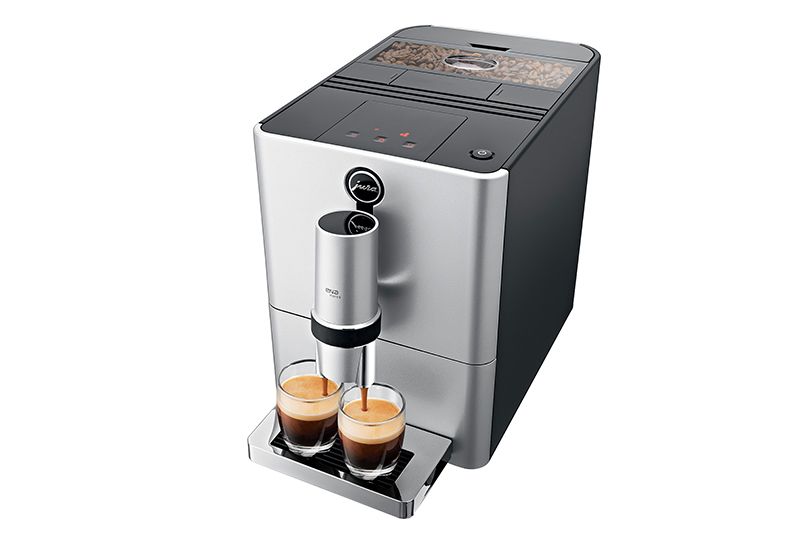 Intelligent Coffee Spout
There has never been an automatic machine better designed to prepare either one or two cups. When you turn the height-adjustable coffee spout, it recognizes whether you have selected one or two cups and prepares the corresponding volume by grinding twice in succession, without having to move the cup or press the button again. The coffee flows through one or two sprouts into the cup or cups, guaranteeing a wonderfully subtle crema.
Aroma+
The aroma preservation cover keeps the coffee beans fresh, the Aroma+ grinder gently grinds them in record time, and the Micro brewing unit extracts the coffee under the ideal conditions. Intelligent preheating means that the coffee always enters the cup hot.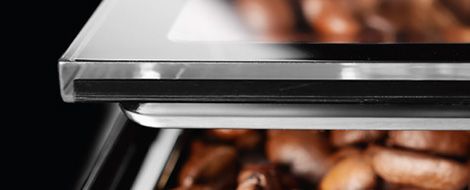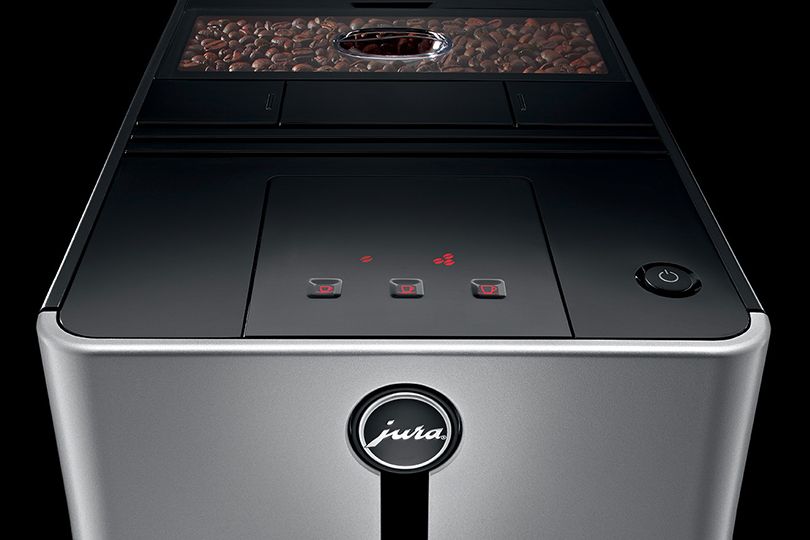 Simple Operation
Gently activate the touch panel by choosing from three programmable cup sizes; ristretto, espresso and coffee, each with two aroma levels for the specialty of your choice.

Compact
The ultra-compact model, reduced to the absolute minimum.

Dimensions (W x H x D):
9 x 12.7 x 17.5 in

Capacity:
Water Tank Capacity = 36.8 oz.
Bean Container Capacity = 4.4 oz.