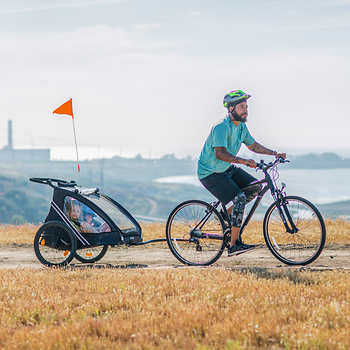 Joovy CocoonX2 Bike Trailer
Product details have been supplied by the Manufacturer, and are hosted by a third party.

Experience adventure together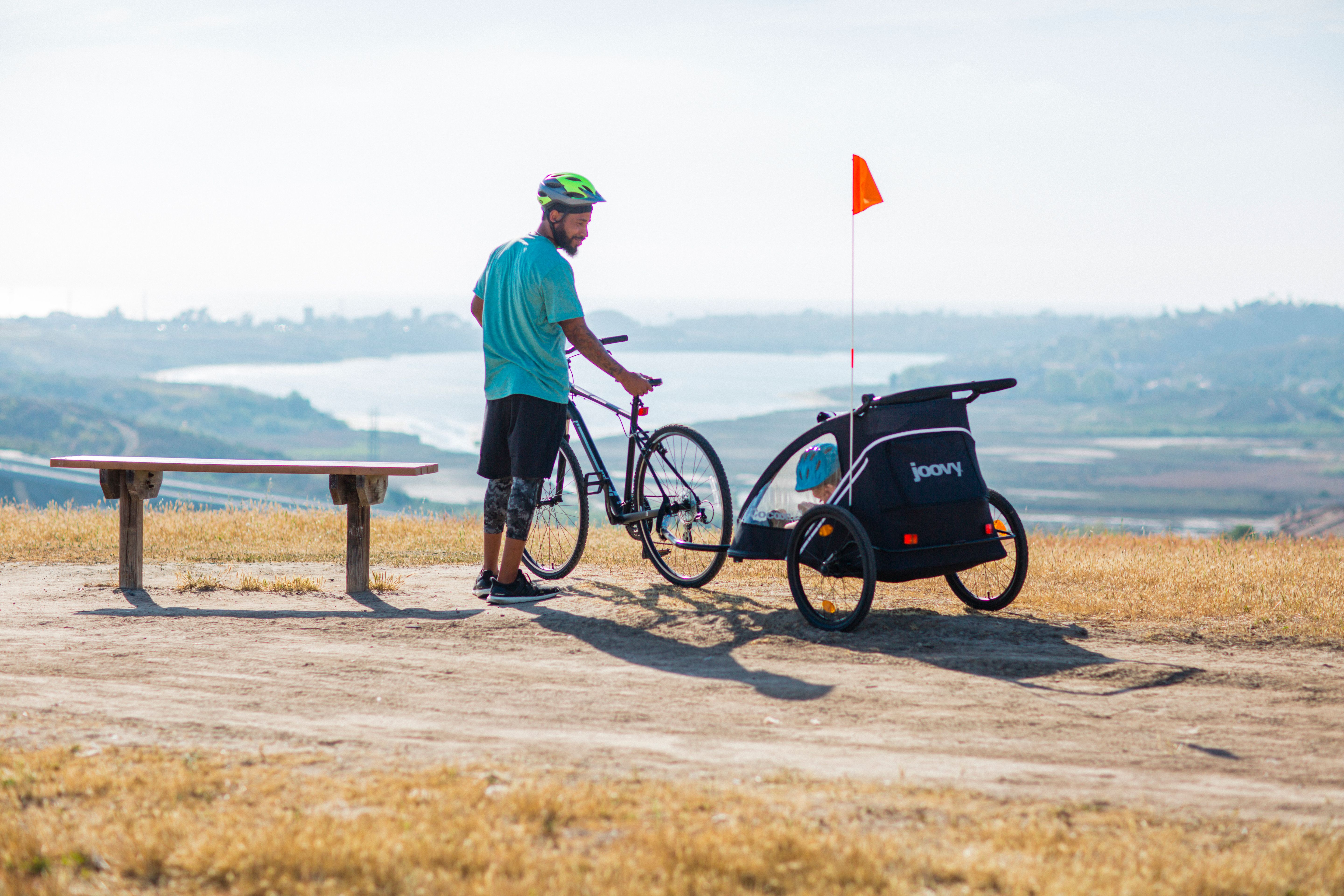 Joovy knows if it's not a lack of time keeping parents from staying active, it's guilt of being away from their kids. That's why we designed the perfect bike trailer and stroller for active parents — an all-in-one outdoor adventure solution that converts from bike trailer to stroller in a snap.
With seating for two kids up to 50 lbs each, the Cocoon X2 has more legroom than ever, and still enough storage space for a diaper bag. The vinyl windows keep the rain at bay, and the mesh vent ensures little passengers never get too warm.
Fold it flat when you're ready to store, and when it's time to hit the pavement, convert the Cocoon X2 to suit your day's adventure for fitness that brings the whole family along for the ride.
Product Features
Two five-point adjustable harnesses for kids six months and up
Bike trailer for kids 12 months and up
Includes flag, tow arm, and hitch
Adjustable handlebar
Vinyl window for rain protection
Huge storage space
Product Specifications
100 lb weight capacity

Stroller minimum age 6 months

Bike trailer minimum age 12 months

Weight: 36.8 pounds

Dimensions: 32 in x 11.5 in x 32 in (L W H)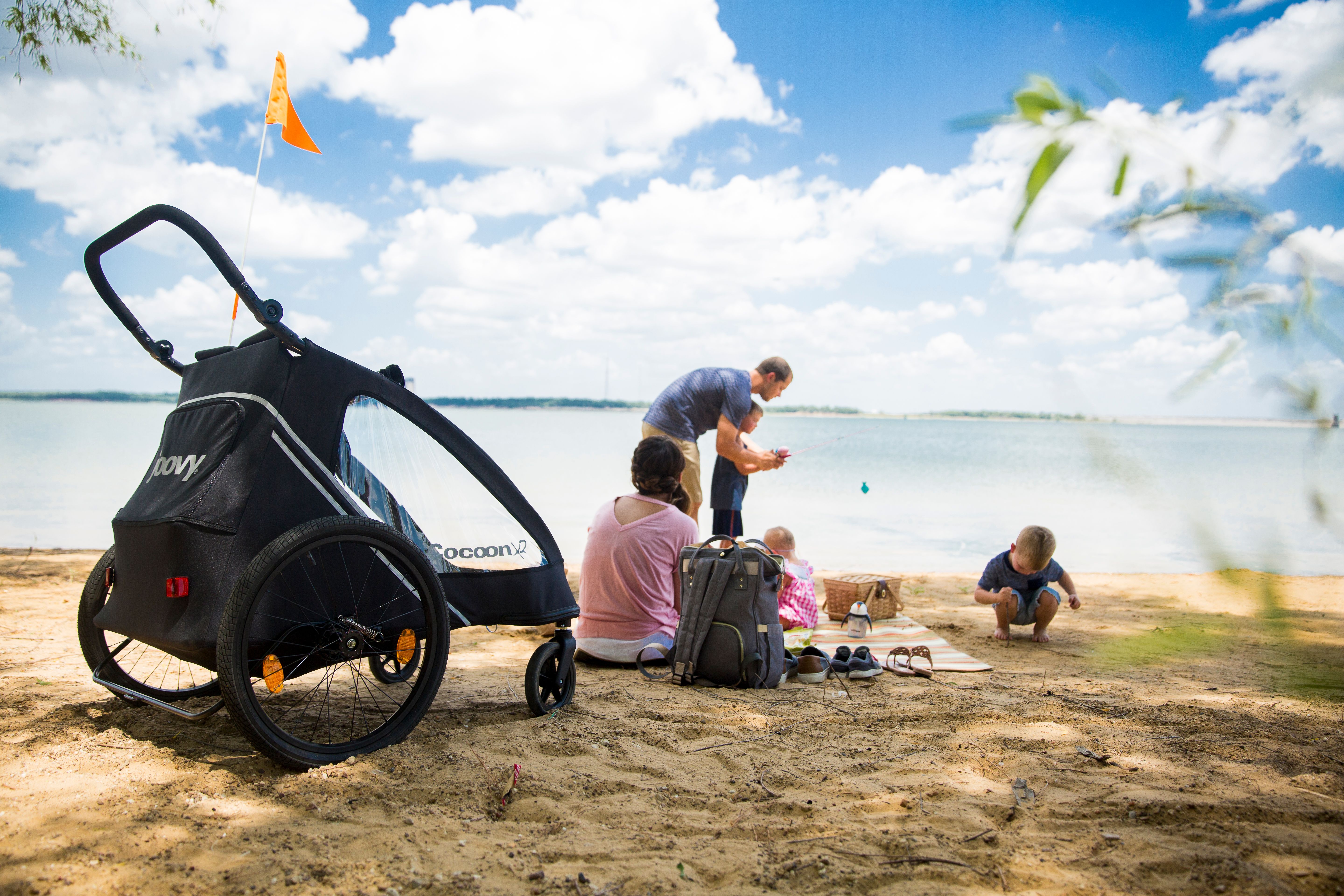 Be the One-Mama-Marathon
From bike trailer to stroller, the Cocoon X2 converts in a snap and makes bringing the kids along fun (instead of frustrating). Push button quick release wheels make it easy to convert to a stroller or bike trailer.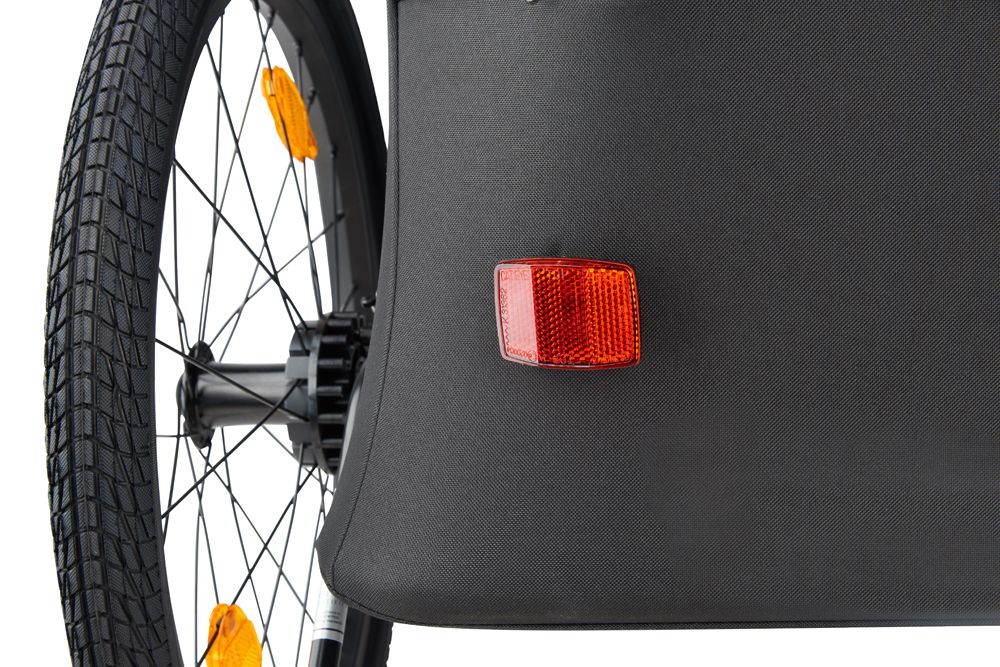 Smooth Rides with Sleepy Dust
20-inch pneumatic rear tires make for a smooth ride that keeps sleepy passengers happy, even on bumpy trails.
Turns As Fast As You Do
Fantastic maneuverability, so you can focus on your hike — not on wrestling with an unruly stroller.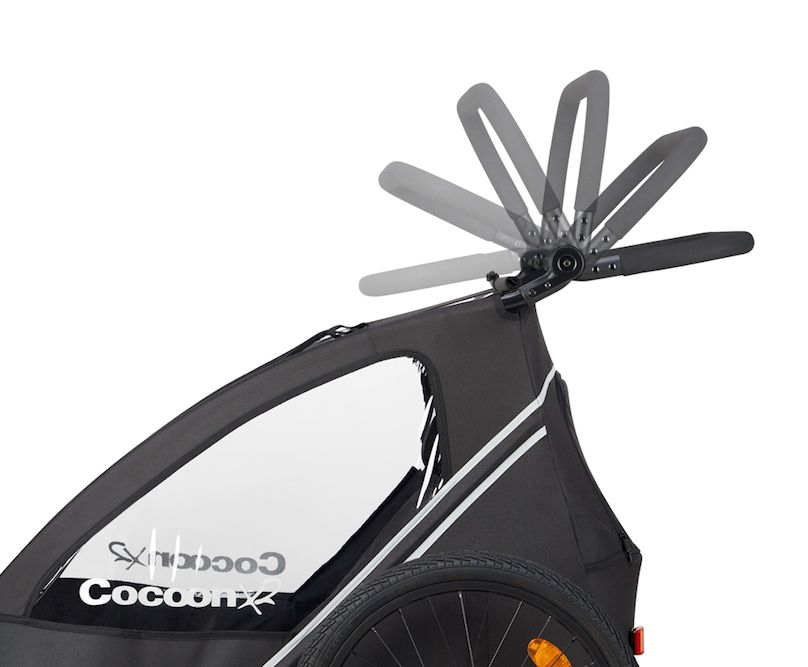 No-Hunch Handlebars
Our multi-position adjustable handlebar means your back won't take a beating on your morning walk.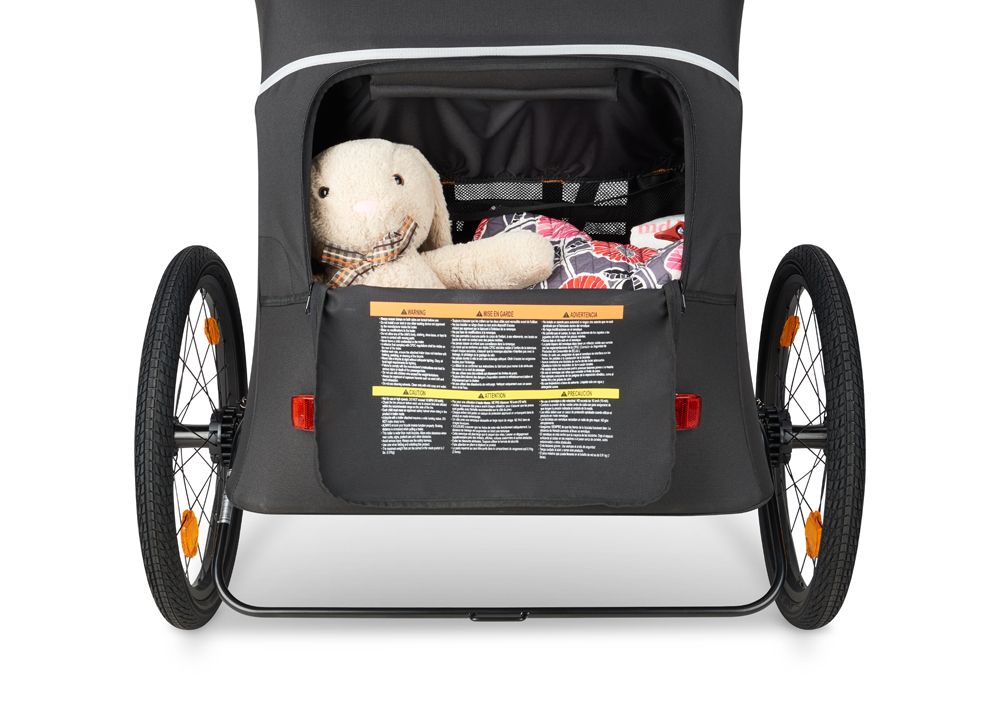 Storage for All the Things
Bring the diaper bag without wearing it (and a picnic blanket, while you're at it) — the Cocoon X2's storage compartment has plenty of space.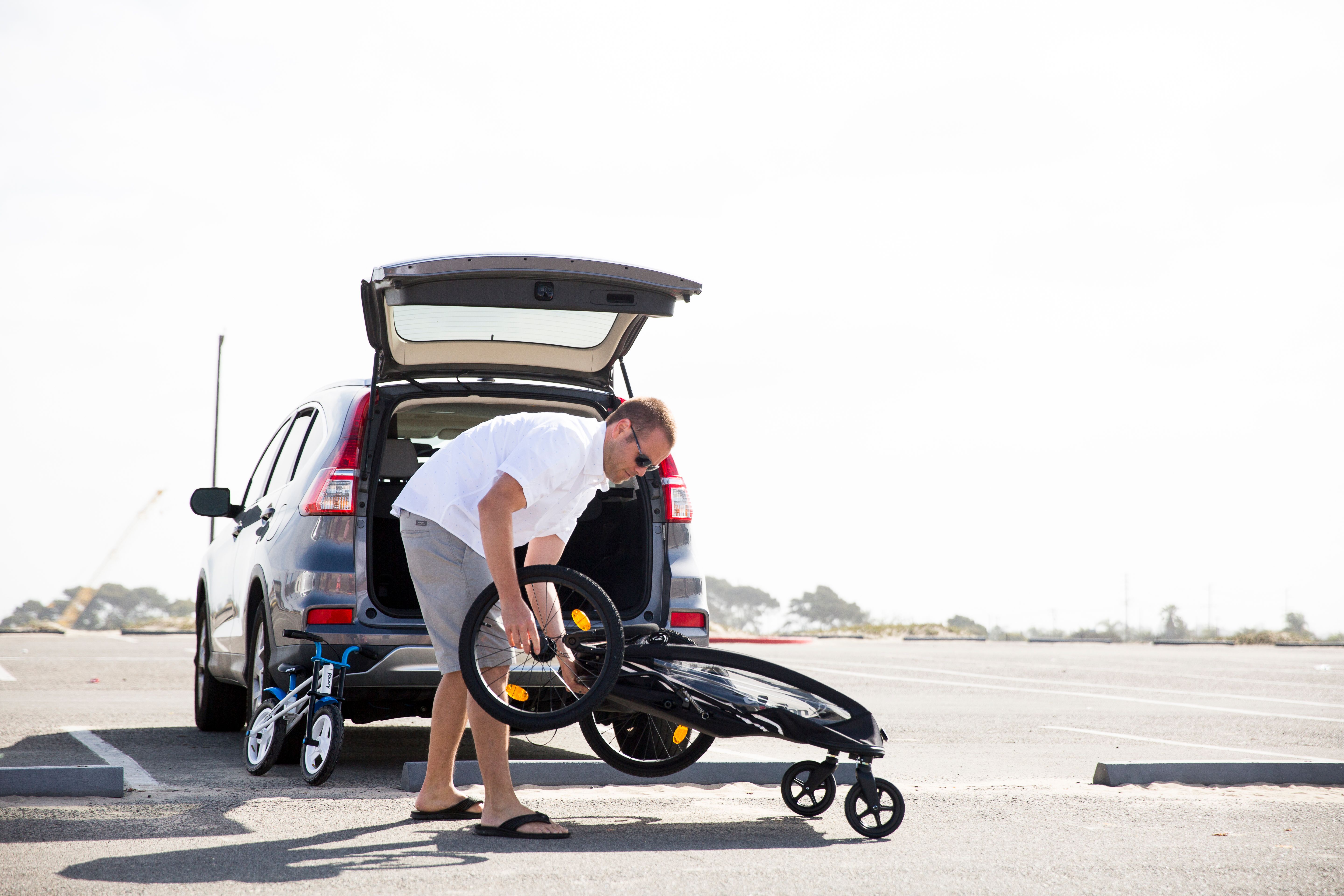 Travel-Ready and Storable
The Cocoon X2 is roomy, but folds flat for easy storage — no need to save it a parking spot in the garage.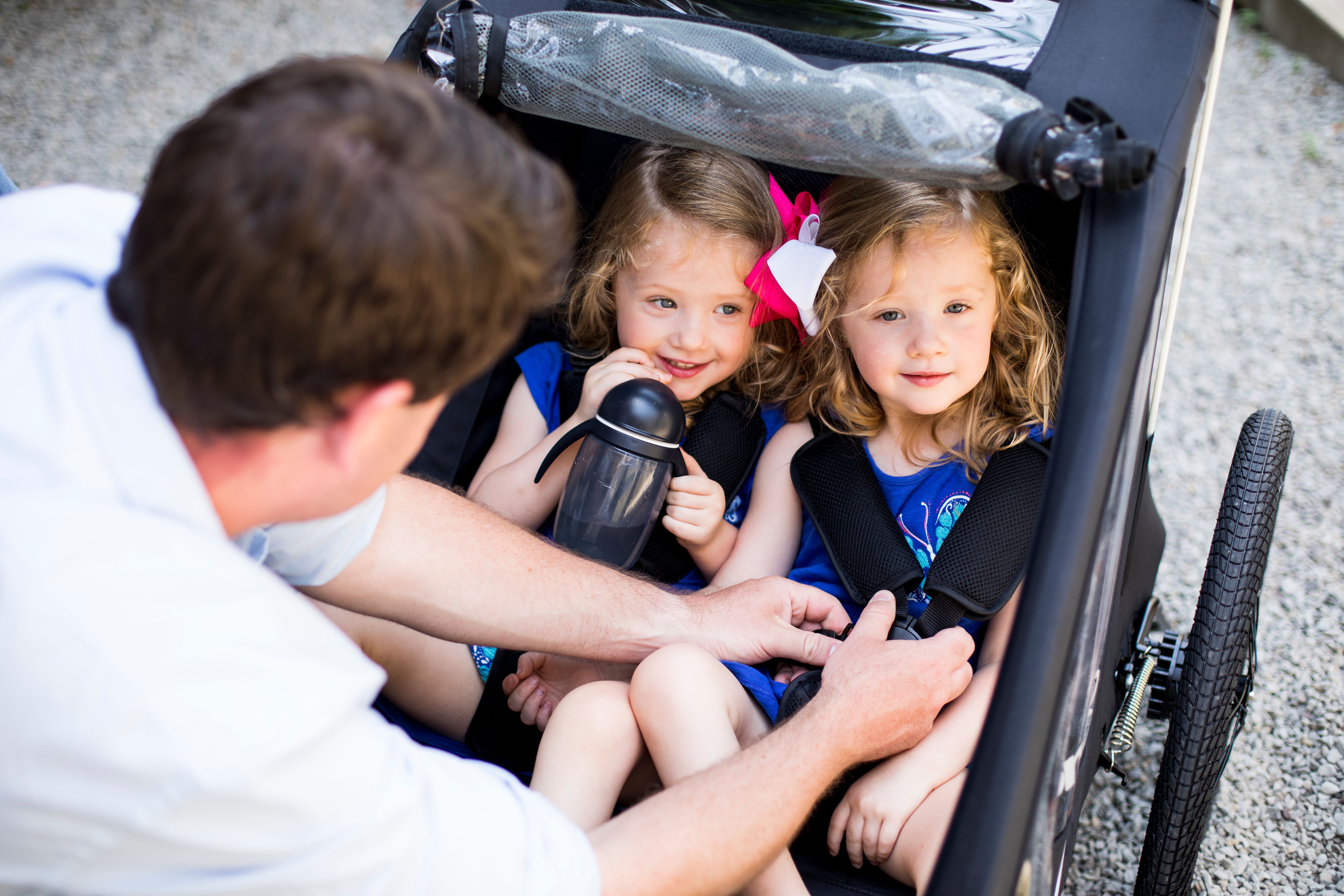 Plenty of Elbow Room
At 37" wide, we saved the kids plenty of space to stretch out. The Cocoon X2 seats two kids up to 50 lbs each comfortably.
Easy Breezy Riding
Mesh ventilation in the front and back keeps kids cool in the summer, and vinyl keeps little passengers dry for the ride and out of the wind on blustery days.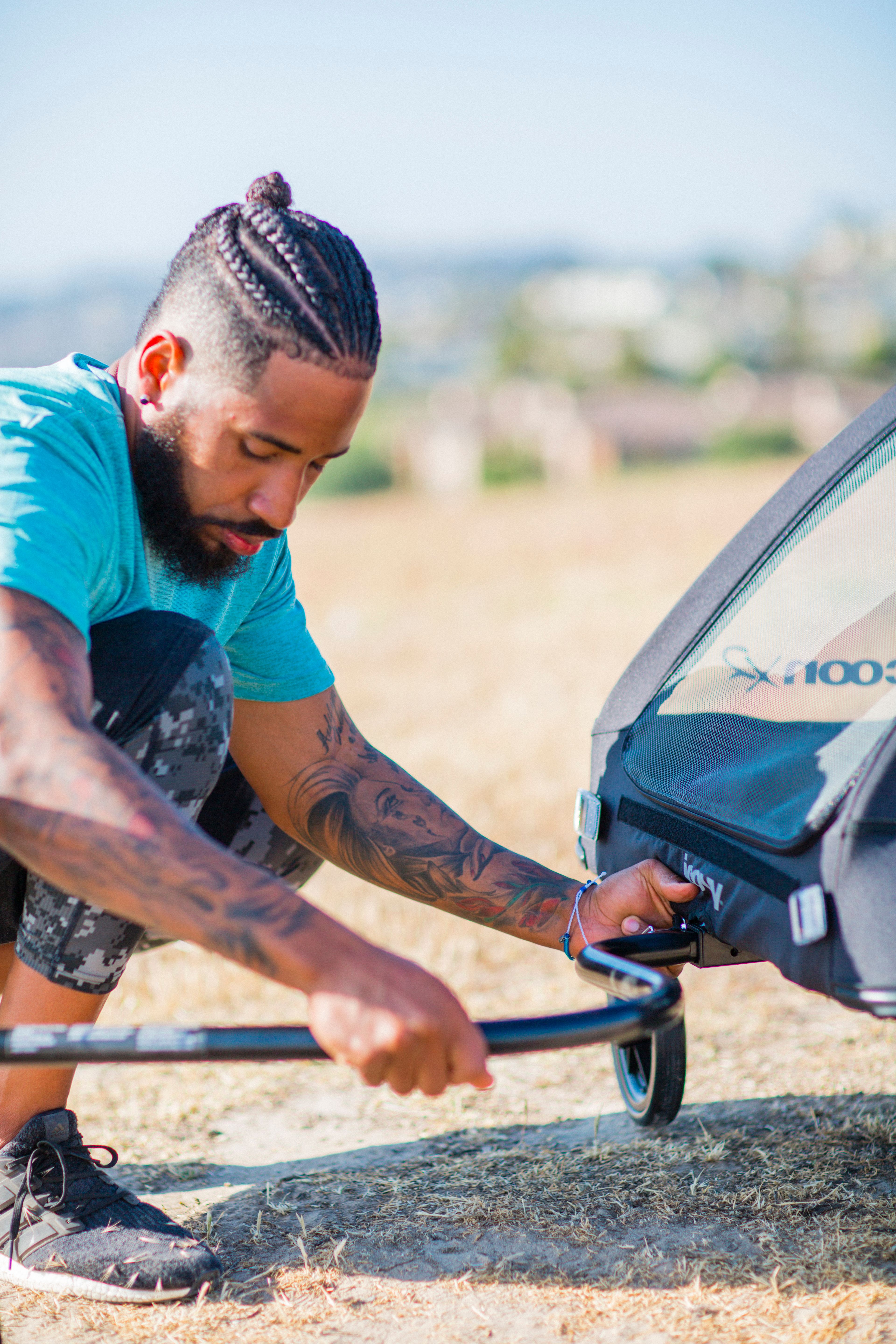 Tow Arm and Hitch Included
Easy to attach and mount to your bike, so you can stay active, without leaving the kids out of the fun.
One-Step Linked Parking Brakes
One tap secures your precious cargo on both sides.