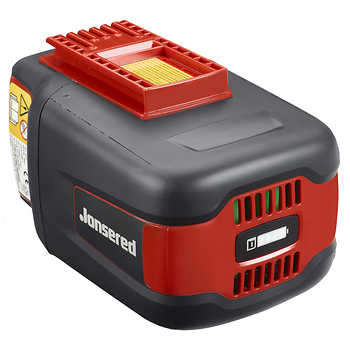 Jonsered 58V 5.2 AH Li-Ion Battery
This product does not ship to AK, HI, or PR
Product details have been supplied by the Manufacturer, and are hosted by a third party.
Jonsered 58 Volt 5.2 Amp Hour Li-Ion Battery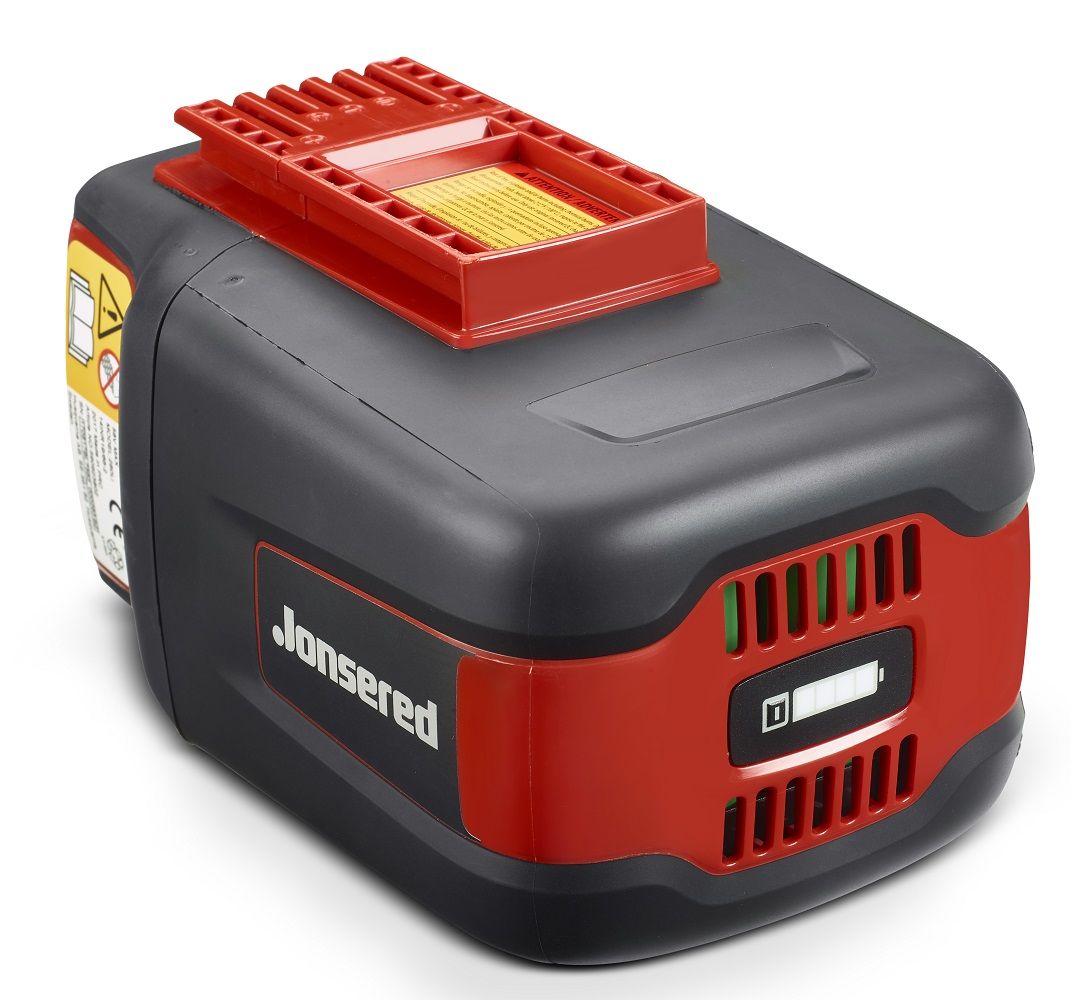 Jonsered offers a complete range of accessories for your Jonsered 58 V Hedge trimmers, Mowers, Chainsaws, Trimmers and Blowers. Each accessory has been developed with durability and ergonomics in focus.
Interchangeable battery that fits ALL Jonsered 58-volt product

5.2 Amp Hour Li-ion Battery

Onboard LED battery state of charge

Fits the following models:

CC16i - 58V Jonsered String Trimmer

HT24i - 58V Jonsered Hedge Trimmer

CS16i - 58V Jonsered Chainsaw

B750i - 58V Jonsered Handheld Blower

BP750i - 58V Jonsered Backpack Blower

L1621i - 58V Jonsered 21" Push Lawn Mower

Includes: (1) 58V Lithium-Ion Battery