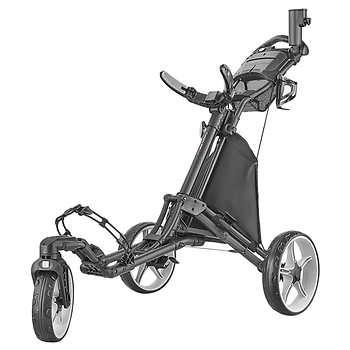 CaddyTek 3-wheel Golf Cart with Swivel Front Wheel
Product details have been supplied by the Manufacturer, and are hosted by a third party.
CaddyTek One-Click Folding 3 Wheel Golf Push Cart with Swivel Front Wheel
Model: CaddyLite ONE – Swivel, Version 8
The unique one-click folding golf cart mastered by CaddyTek now comes with Swivel Front Wheel with locking mechanism. Golfers can switch between swivel or straight mode by toggling the lever on the handle and move on or off the golf course with ease and swiftly.
Key Features:
· One click button folds the cart to compact size (16.5"x20.5"x29.3")
· Strong aluminum frame, weighs less than 18 lb
· Clamp type bag holder secure the golf bag easily and conveniently
· Miscellaneous basket with built-in cooler included
· Two large 11.5"x 2.6" rear and one 9.5" x 2.2" front EVA wheels with ball bearings provide perfect traction on all types of terrain
· Front wheel alignment system in the locking mode
· 30" wide body design for effortless pushing
· Umbrella holder and storage rack included
One Click button folds the cart to compact size 16.5"x20.5"x29.3"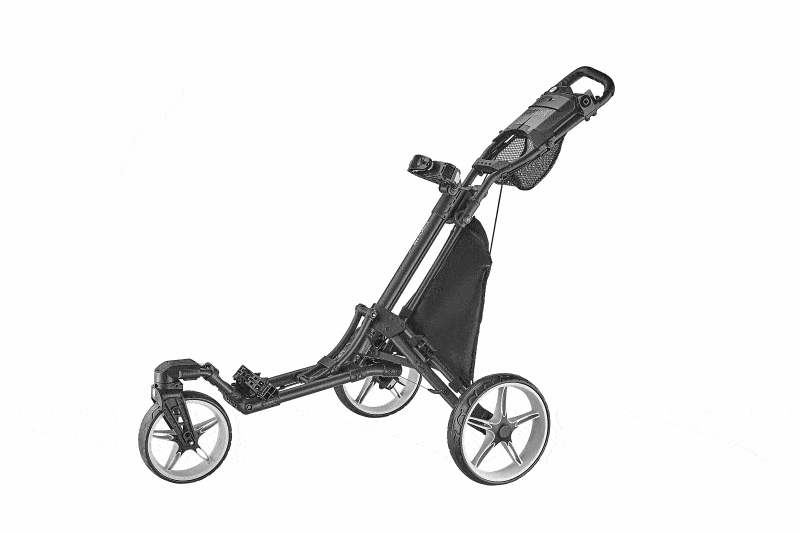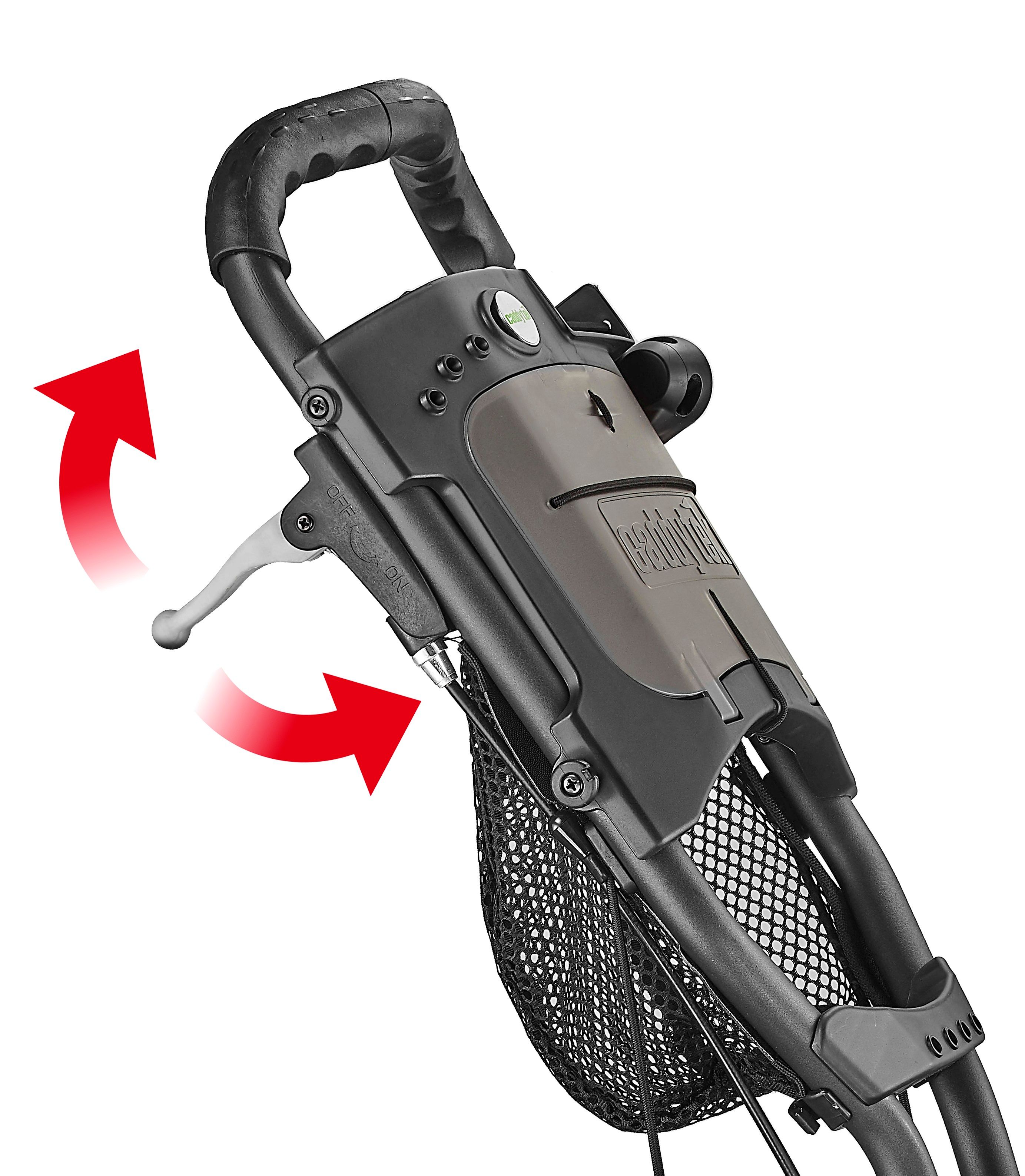 Lever to switch front wheel between locked or swivel mood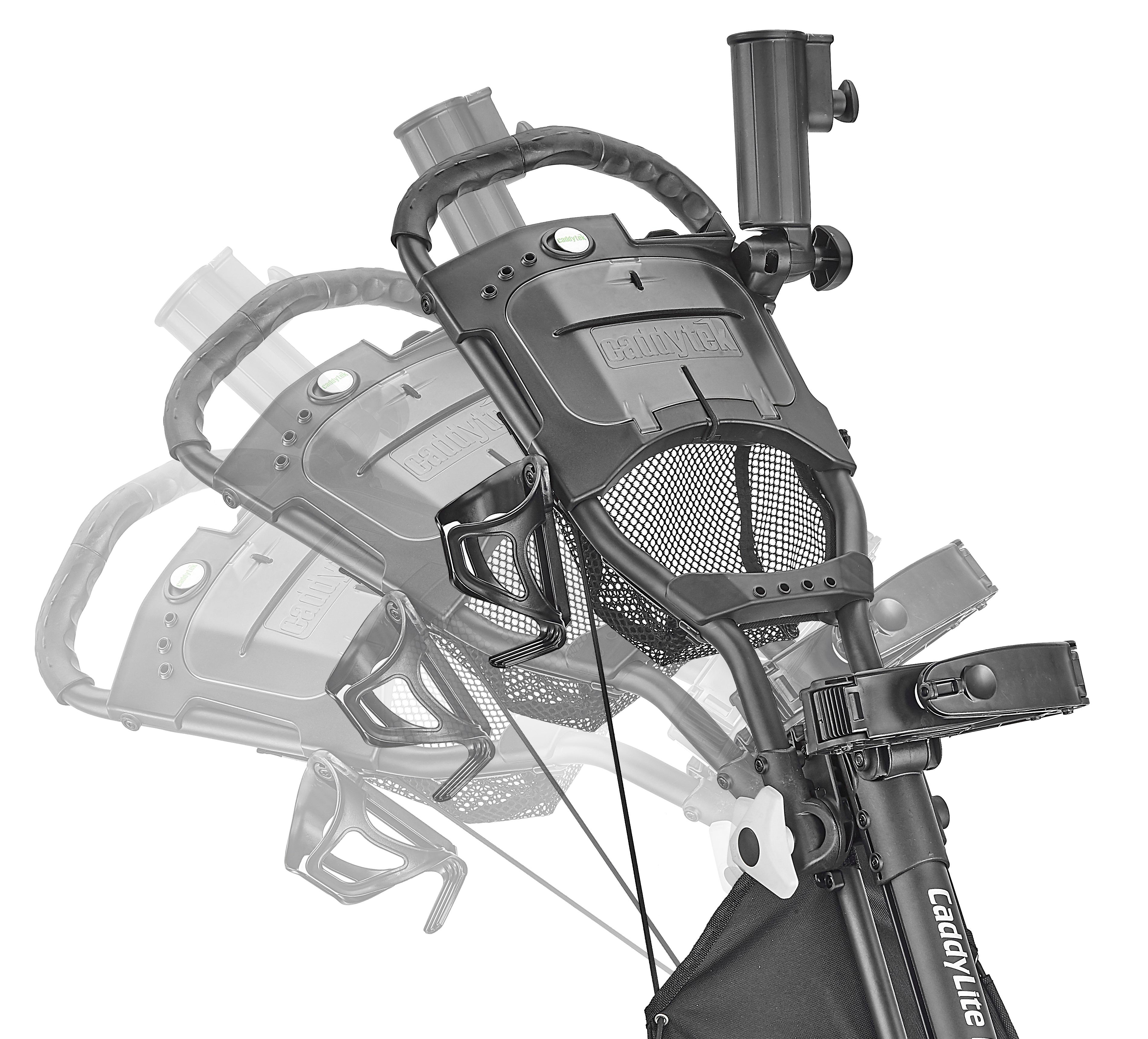 Adjustable handle height for multiple pushing positions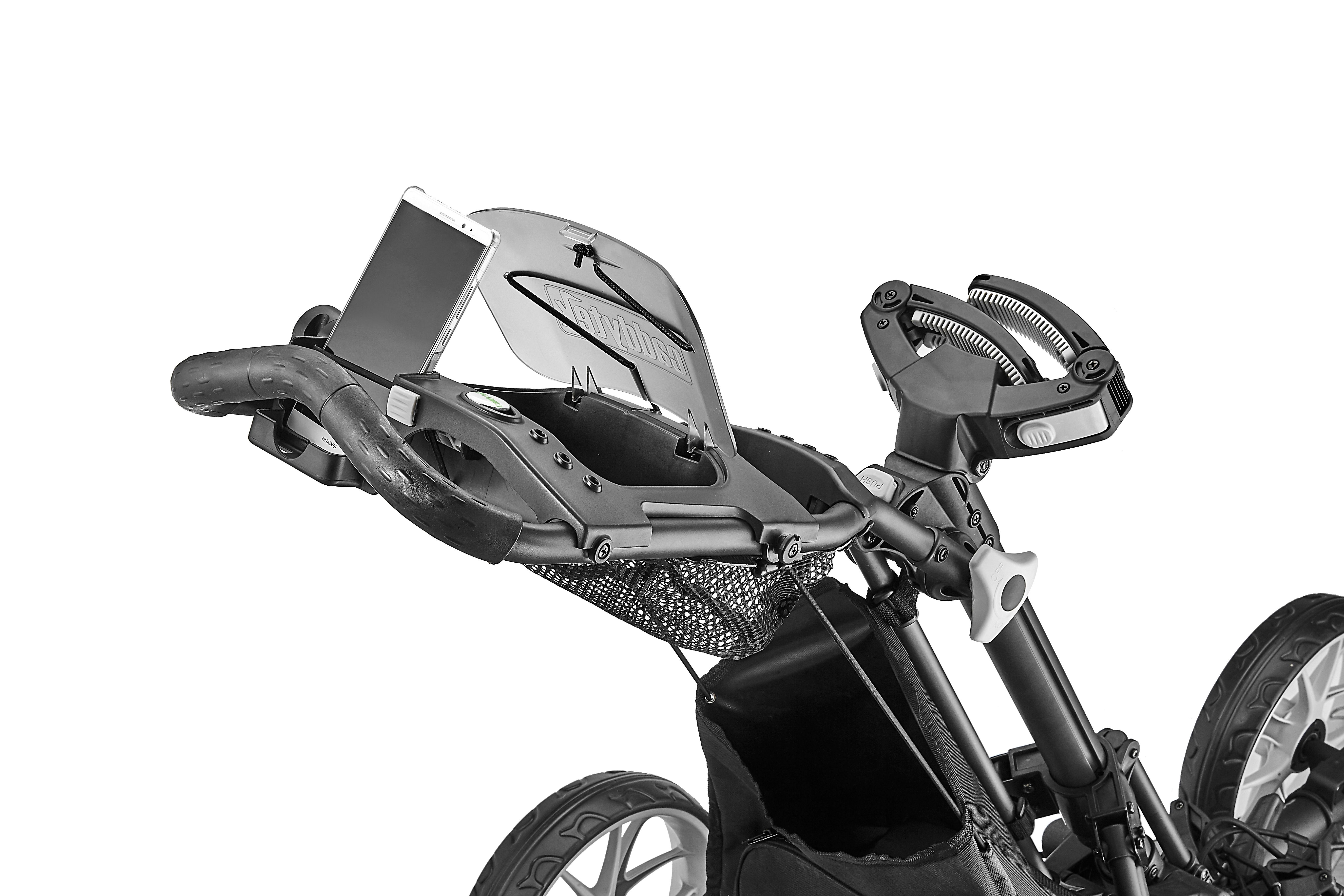 Mobile device/golf GPS holder built-in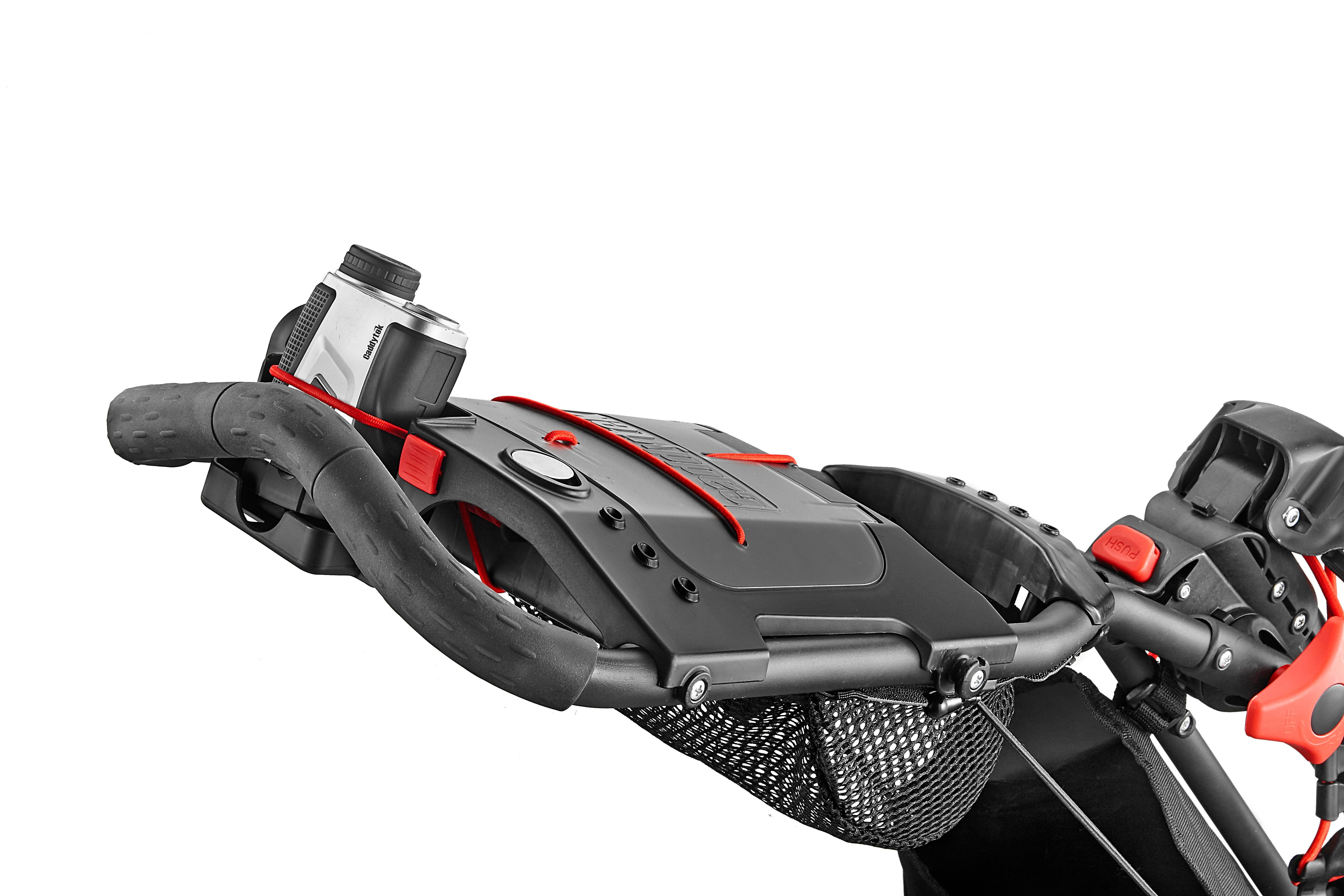 Laser Rangefinder holder built-in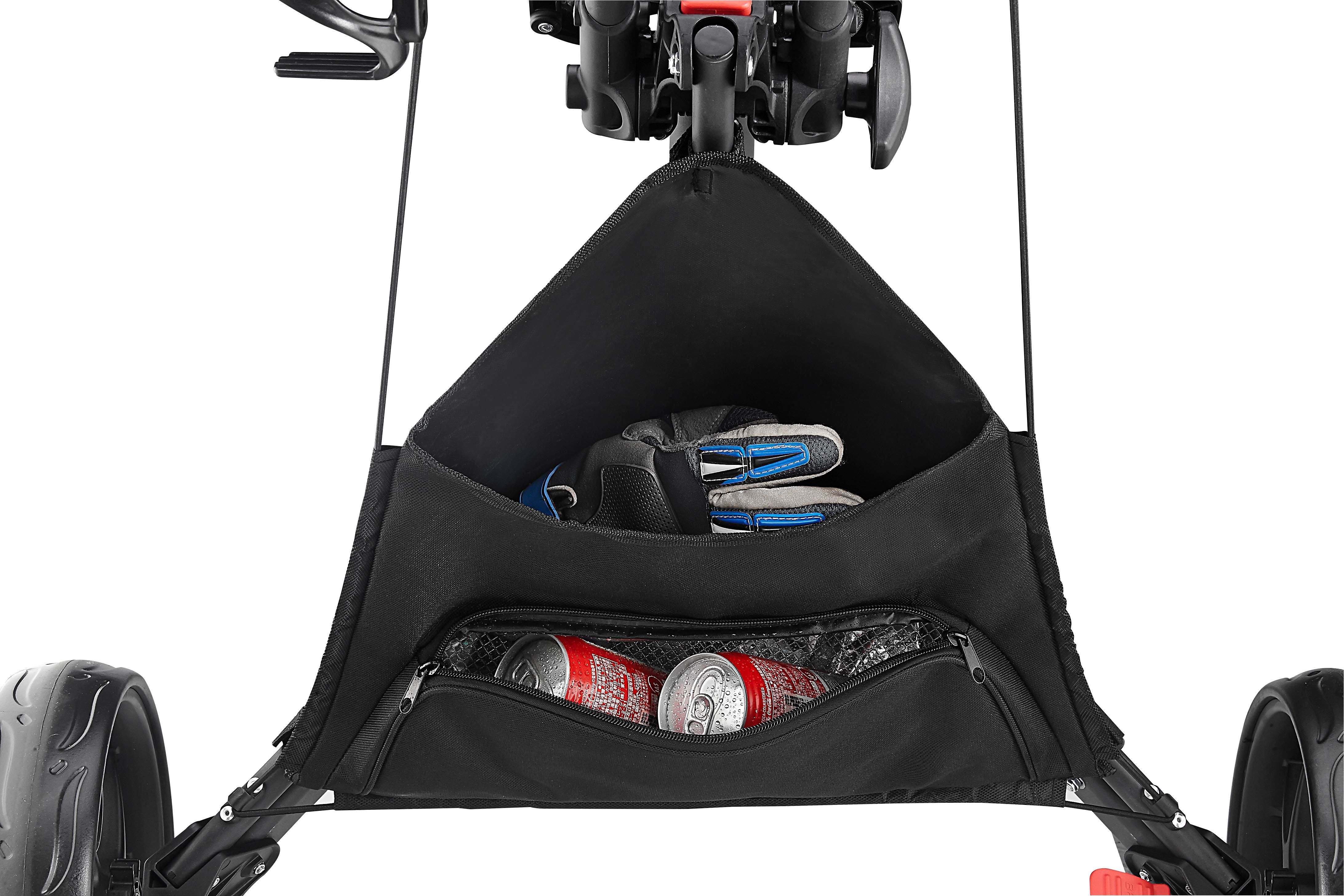 Miscellaneous basket with built-in cooler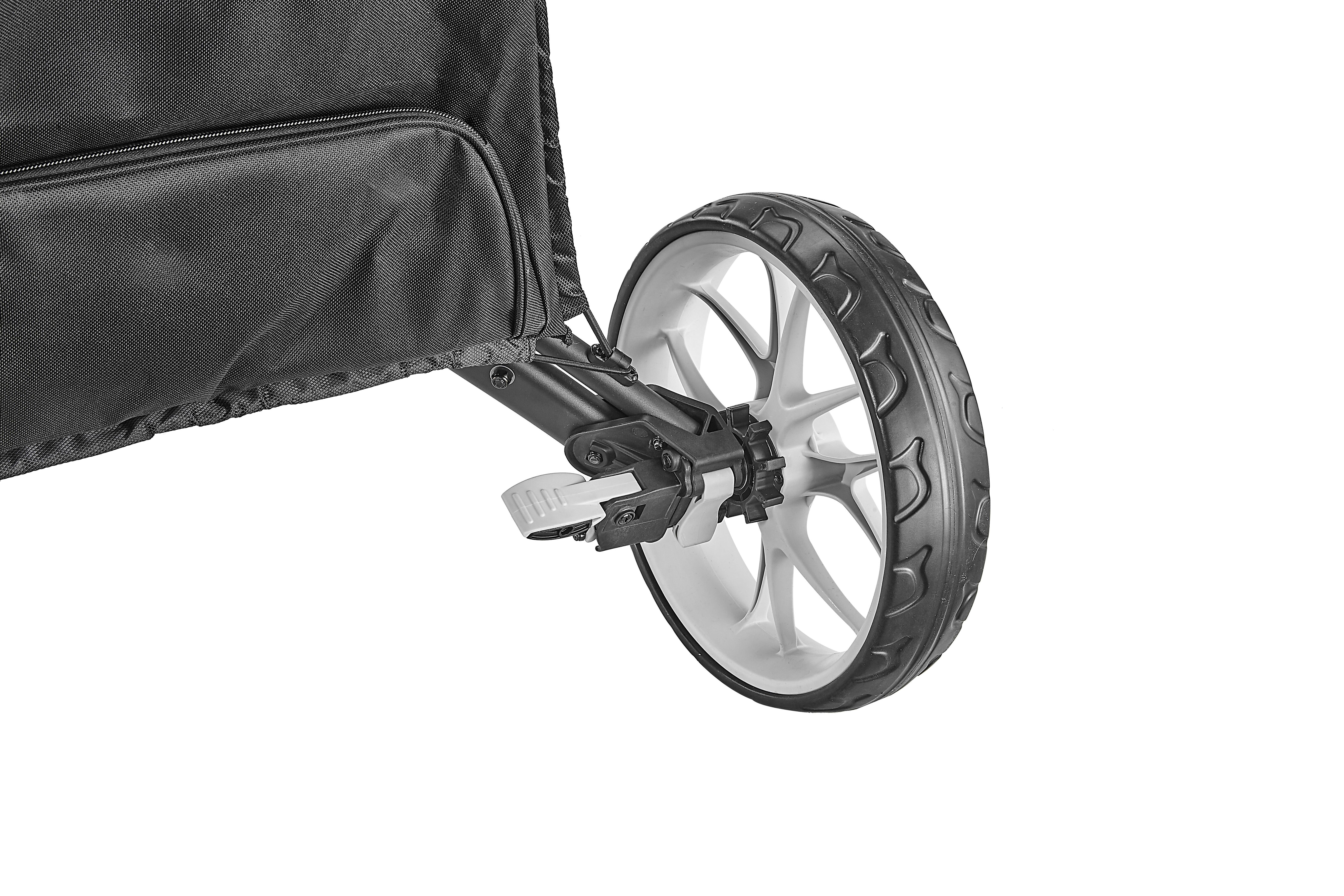 Convenient foot brake system
Clamp type bag holder secure the golf bag easily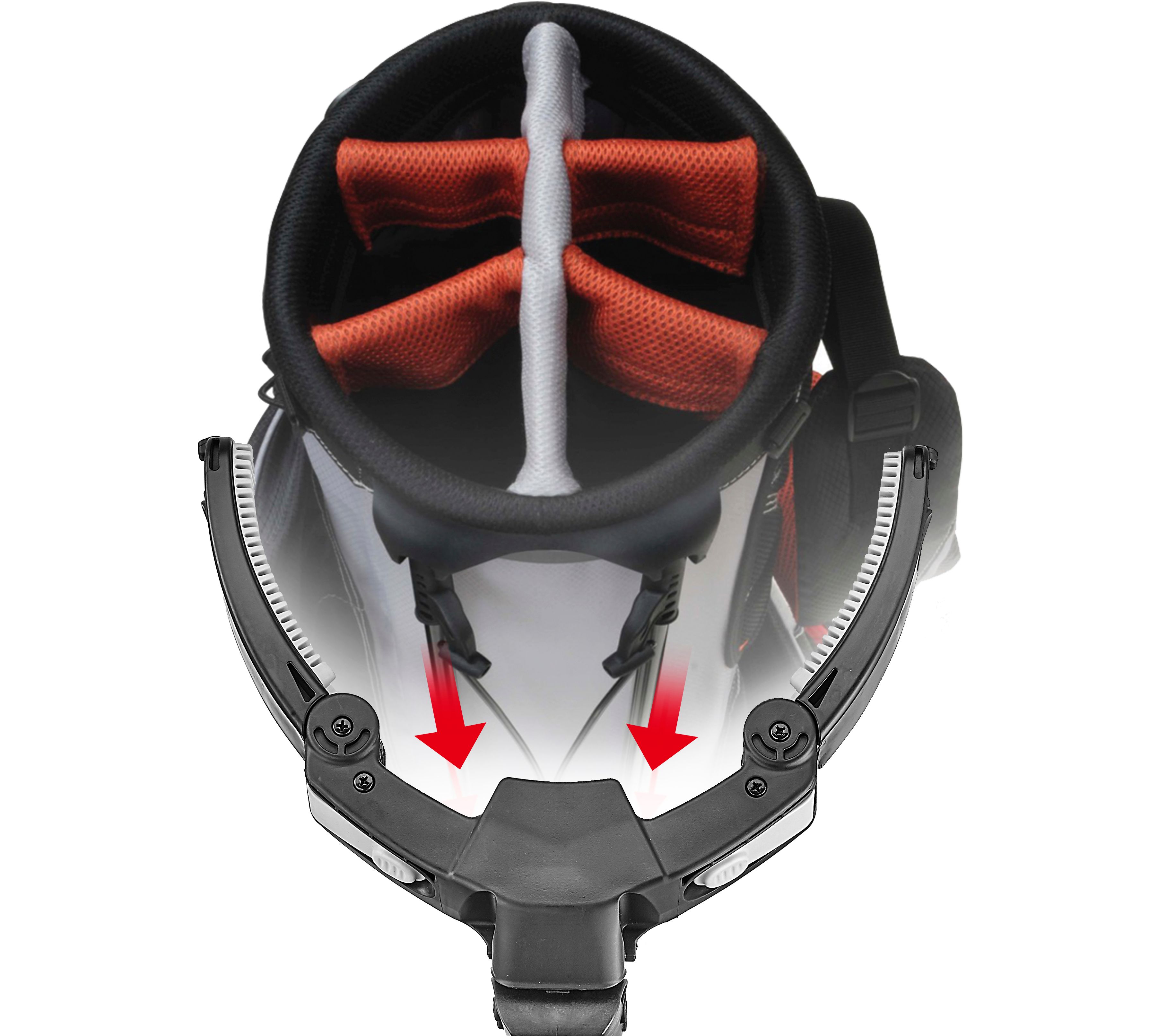 Bag holder groove fits the stand/cart bag smoothly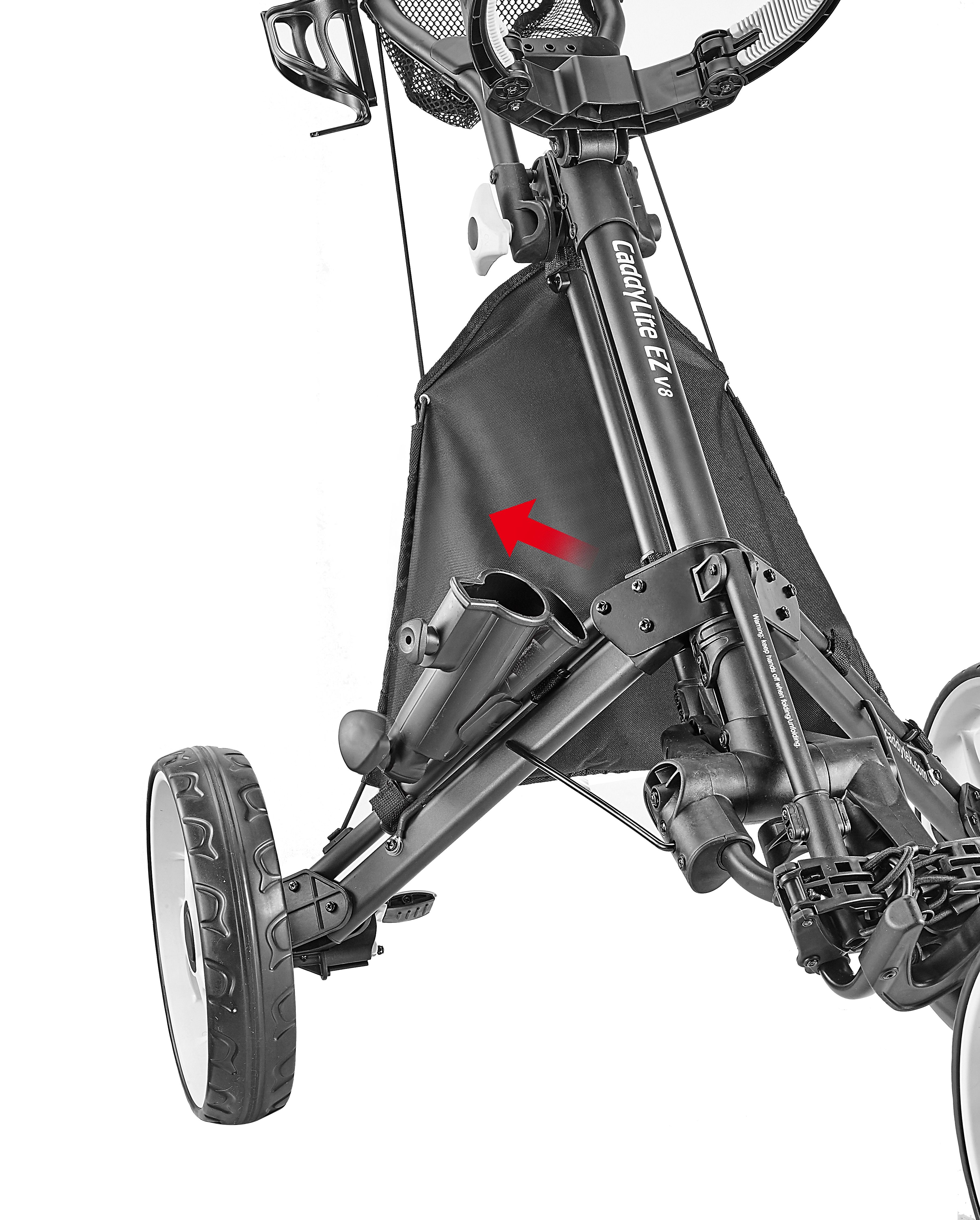 Umbrella holder storage rack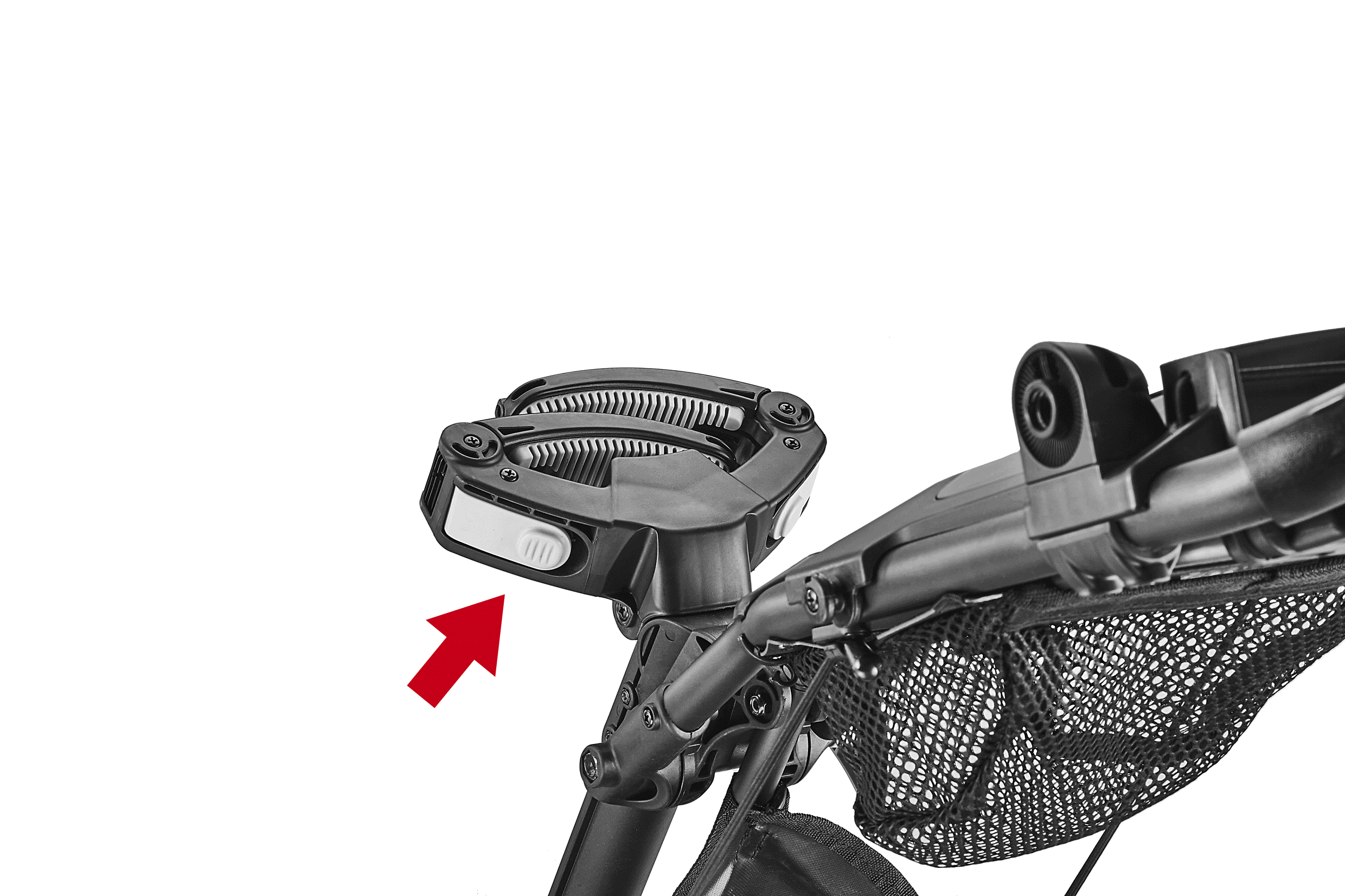 Push one button to open the clamps and release the golf bag, push the clamps inward to secure any size of a golf bag
Push the button to open the scorecard holder cover open smoothly