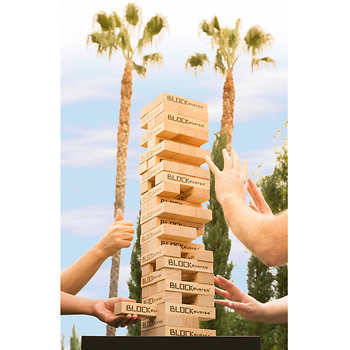 Blockbuster - Tumble Block Set with Carrying Bag
Item may be available in your local warehouse.
You've got to risk it all to get to the top! HUGE blocks mean you can build a teetering tower more than 4 feet tall. But be careful: The bigger the build, the harder the fall! Blocks are sanded smooth and cut from premium hardwood. Includes a carrying bag.
Features:
54 Smoothly finished hardwood blocks
Heavy-duty, double-zippered tote bag for easy storage & transportation
Block Dimensions: 2" W x 6" L x 1.2" H
Bag Dimensions: 6.3" W x 18" L x 6
Total Block Set Weight (approx.): 20 lbs.